Dnipro, Brovary, Kyiv, Poltava, Donetsk, Volyn, Mariupol – soldiers from all over Ukraine are fighting on the borders of Azovstal.
Not everyone is willing to give their last name or pseudonym for security reasons. But everyone deserves to be known and saved.
Their closest people, wives and mothers, are telling about them.
"Freedom and human lives are of greatest value"
Stepan Golovko "Baida" is one of the same "Men in Black" who in 2014 did not allow Kharkiv to repeat the fate of Donetsk and Luhansk.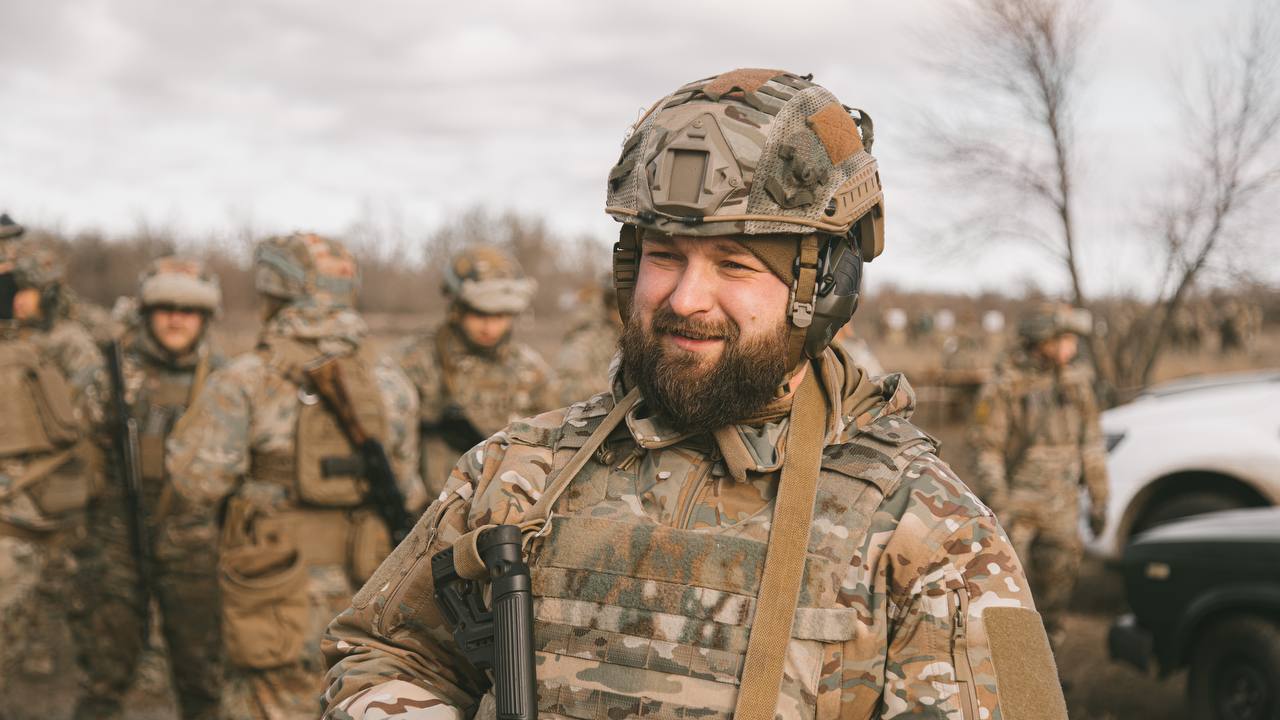 He was born in Nikopol and lived almost all his life in Donetsk. From the age of 13 he was a member of patriotic organizations. He headed "Patriot of Ukraine" in Donetsk.
Later, Stepan took part in the Revolution of Dignity in Kyiv, fought for the Ukrainian Kharkiv on Rymarska Street [clashes between pro-Ukrainian and pro-Russian organizations that happened in Kharkiv during March 2014]. And when the war in the East began, he became one of the fighters of the Azov Battalion. He was Andriy Biletsky's [first commander of Azov battalion] first assistant, and then headed the unit's press service.
Later in civilian life, Baida made and produced films, created his own creative agency "Kinar". He studied at the Ostroh and then Kyiv-Mohyla Academy, received a master's degree in archeology.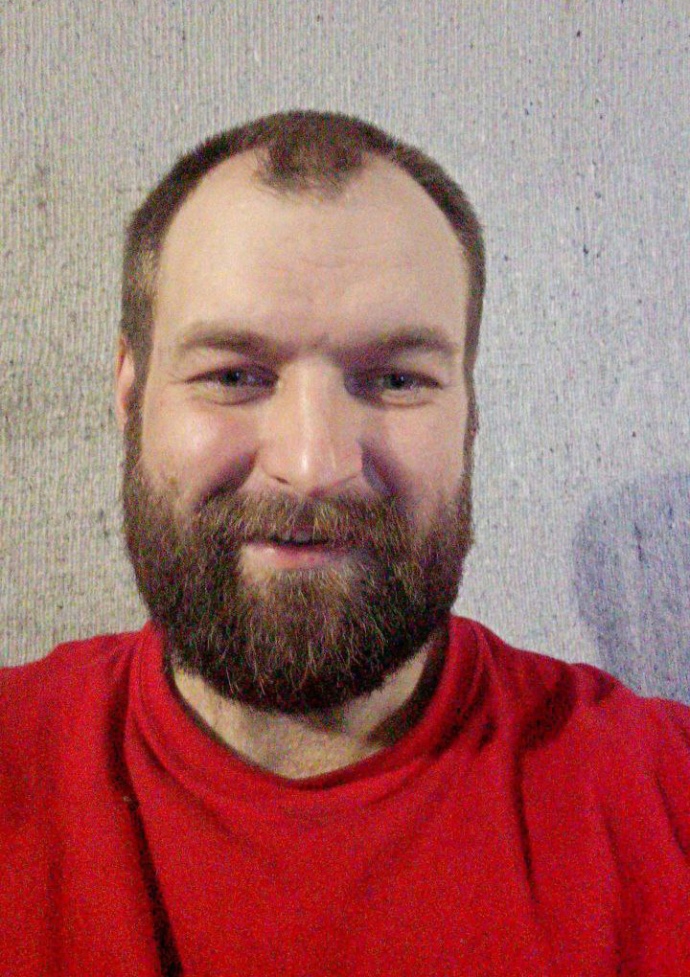 Most of all, Stepan likes to spend time with his son, play football, build campfires, tell stories about Ukraine, learn to love his family and Ukraine. But on February 24, he returned to the Azov family.
The greatest value for him is the freedom and human lives, – says his wife Anna. – Now my husband is at Azovstal. Injured. Just in flip-flops and a T-shirt "Metinvest".
After one of the bombings, the hospital collapsed – all his belongings were there. The situation is critical, but he is not losing optimism. I love him very much. My son and I believe that he will return alive!
At some point "everything under control" turned into "the situation is heating up"
Kyrylo Gurov is 32 years old, he was born in Poltava region. He joined the Azov Regiment in 2015.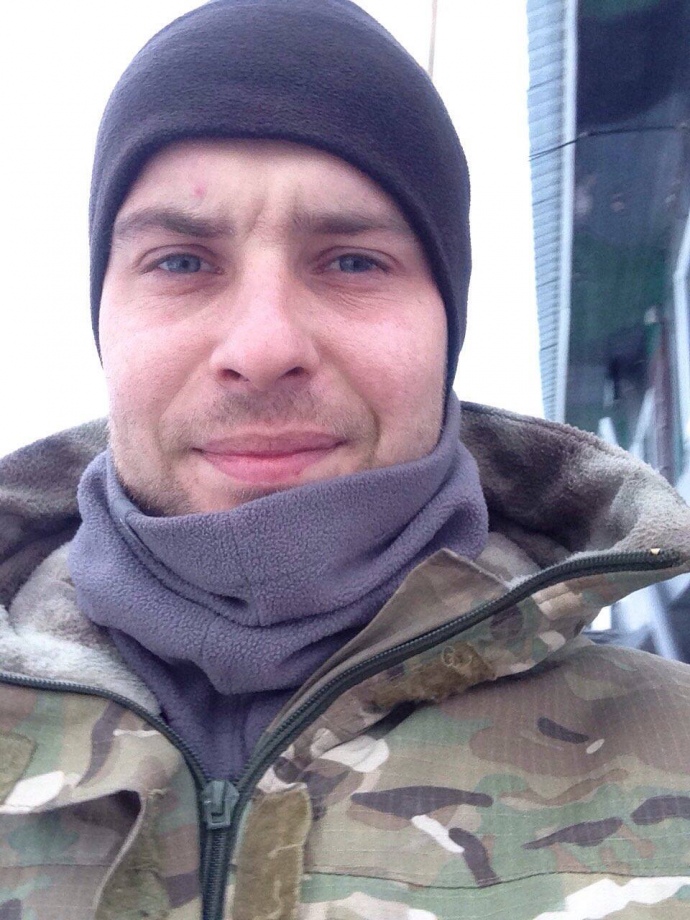 The man called his unit "the second family".
In civilian life, until February 24, he and his wife raised two daughters, and in his spare time he pursued his hobby – making leather goods.
Since the beginning of the full-scale war in Russia, the family has moved from the left to the right bank of Mariupol.
"On February 20 husband was called "on alarm", and I already then understood that there will be a war. He reassured me, saying that "everything is under control." February 24 divided our lives into before and after. At first, husband visited us when he could, brought food and water," – says his wife Tatiana.
"He was constantly in a hurry, saying: "We are working". We last saw each other on March 9, and on the 12th russian Nazis visited us at the hospital where we were. On the 16th I miraculously managed to escape to Zaporizhia with my children where I contacted my husband. He also said "everything is under control."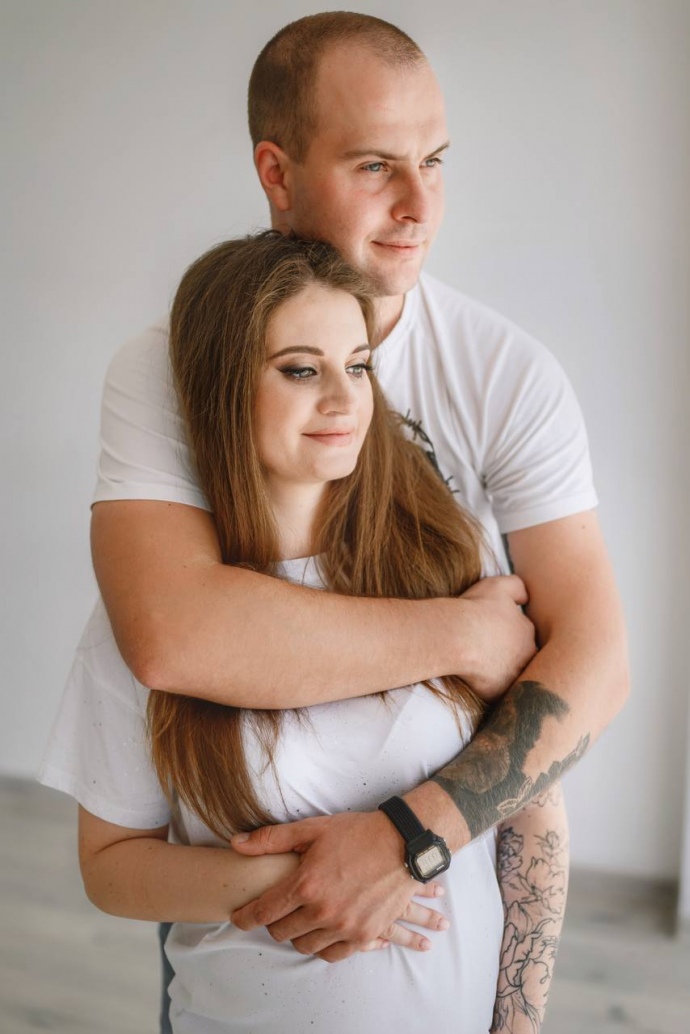 Then the connection began to disappear, it became more and more difficult to call Kyrylo, and in one of the conversations Tatiana learned that her husband was wounded.
In late March, Kyrylo was injured, I learned about it only in mid-April. At some point, "everything under control" turned into "the situation is heating up." The husband wrote that the situation was critical, but they held on. Many boys died. I can't even imagine what my husband is going through when his brothers die.
I write to him that we are waiting for him. That he has to live because he has a family. Every day I think of only one thing – how can I help?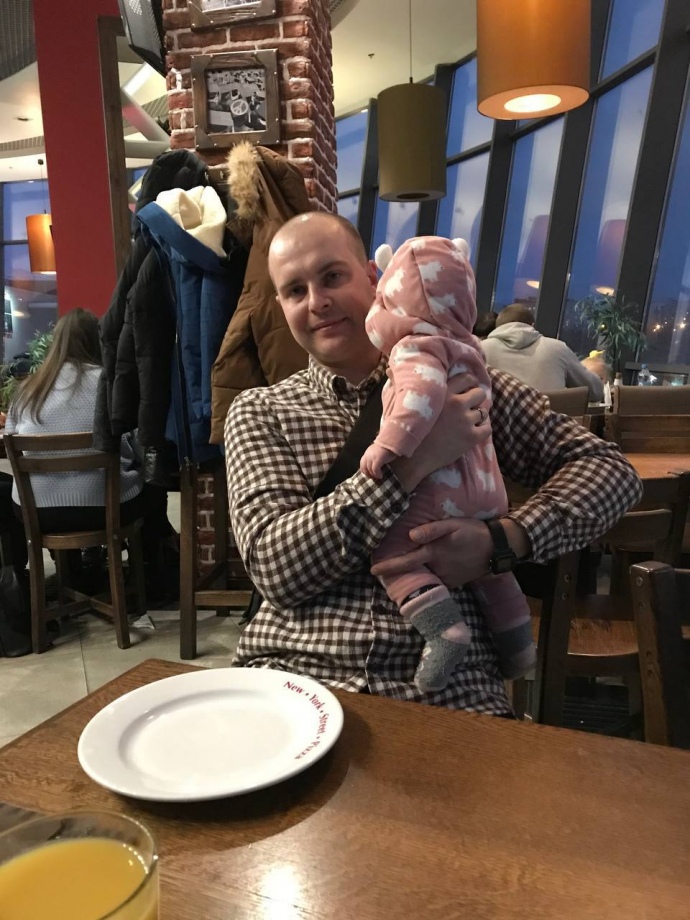 "Inside the hell he cares about my physical and emotional state."
He was born in Dnipropetrovsk region, dreamed of becoming a dog trainer and training animals. Instead, he became a soldier and one of the heroes of the battle for Mariupol.
Mykola is 24 years old, and he served 6 years in the Azov Regiment.
Prior to that, he participated in the Revolution of Dignity.
In ordinary life, "Frost" was interested in photography and video editing and lived by the principle of "Words must coincide with actions." True to this principle, he, an infantryman, is fighting for his life and Ukraine at Azovstal.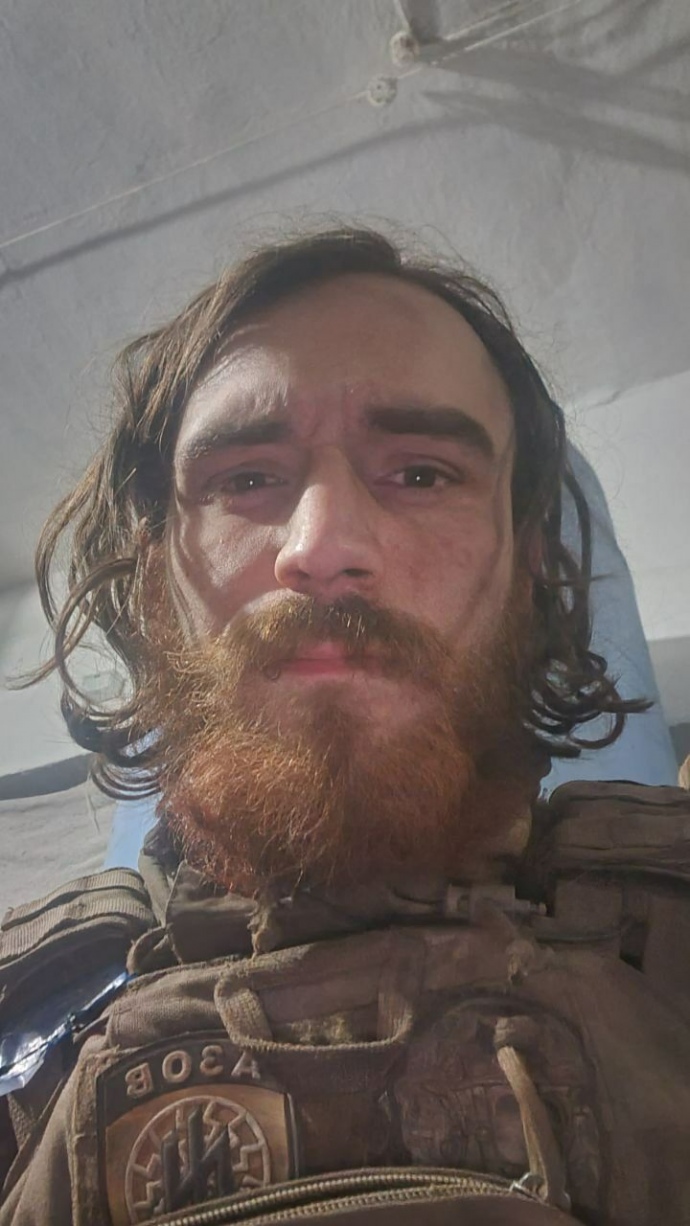 "Mykola grew up quickly, spending all his youth defending the freedom and future of Ukraine. Even in hell, my lover never complained about how hard it was for him. He was constantly interested in my emotional and physical condition. He wondered if I had eaten or if I was in a safe place. He said there was a lack of qualified care for the wounded. I was convinced that there is water and food, but I learned from my wives and brothers that the reality is different – the boys dream of a piece of bread and a sip of water that they can have once a day, if lucky," – says his fiancée Olga Malyuchenko.
"Our Heroes give the last to civilians, save children, women, elderly people, animals. They are ready to stand to the last, but we do not need heroes posthumously. We need them alive and around", – the woman emphasizes.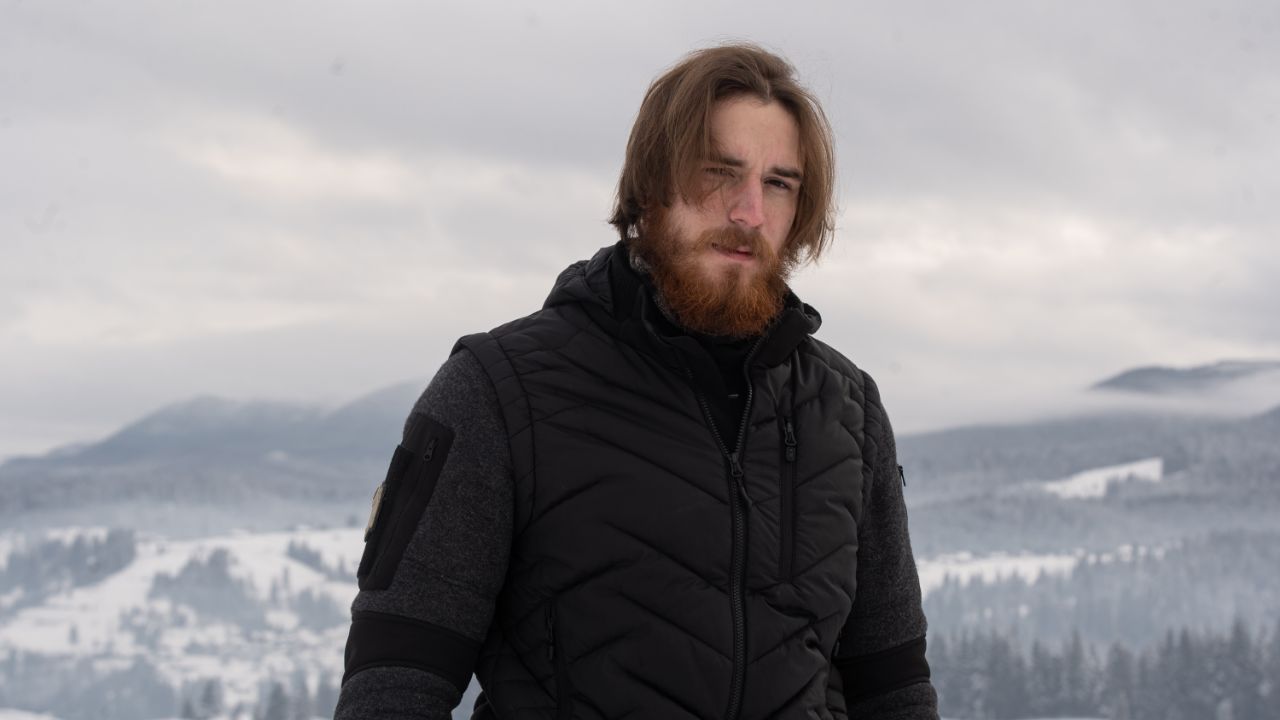 They planned to have a wedding this summer and are not going to change those plans. Olga is waiting and believes that she will see her beloved alive:
The words that Kolya wrote to me: "We stand for Ukraine, for all the dead, living and unborn, we stand for our common freedom. Ukraine above all, Ukraine is all of us, that's what we stand for and will stand to the end".
"A sniper shot him in the leg. The bullet was not removed."
In his 20, Nate has seen and experienced more than anyone in his life.
Now he is one of the wounded fighters who need to be taken out of Azovstal.
Igor Myzovets, a native of the Volyn region, dreamed of becoming a soldier since childhood. First, he graduated from the Shatsk Forestry College, as requested by his parents. They dreamed that their son would continue his studies at the university.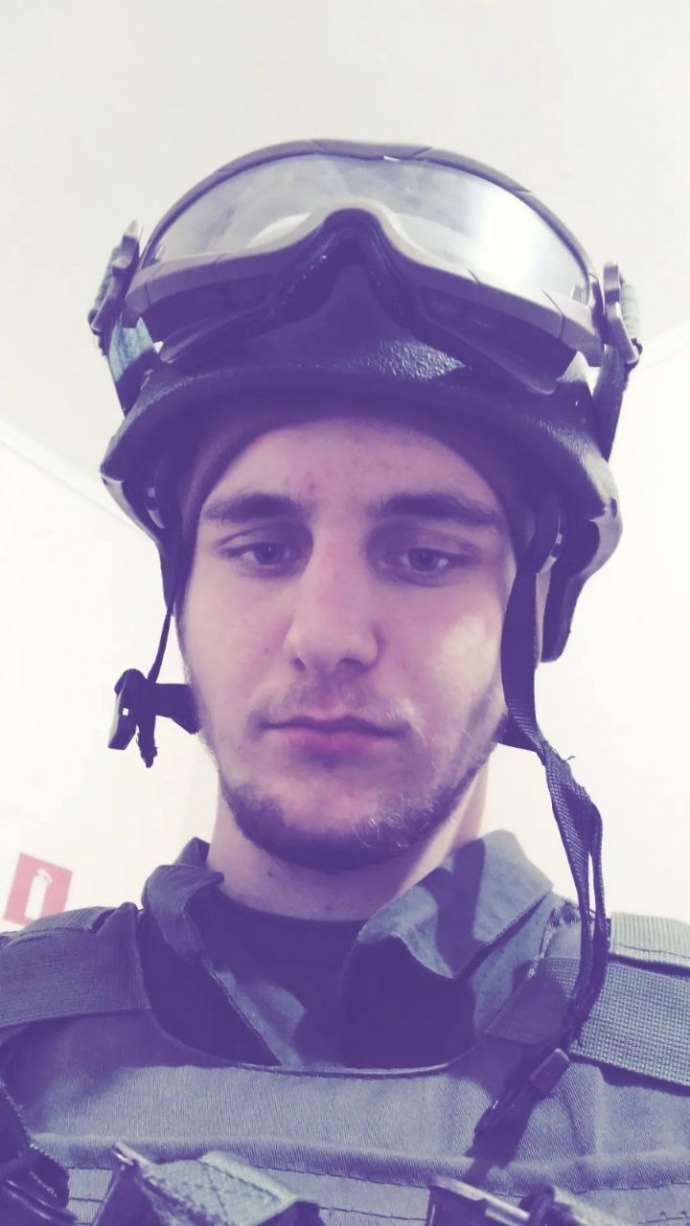 But Igor chose the path of his dreams – he went to the military enlistment office, took a summons to the army. He informed his parents of his decision ex post facto.

"He served in the army for 2 months and signed a contract. At first he served in Lutsk, then he started saying that he wanted to move to another city – to Mariupol. I didn't want my son to go there, because it's dangerous there, it's a Joint Forces Operation zone [territory of combat operations in the Eastern Ukraine]. He didn't listen to anyone – he did as he had always dreamed. On December 13, he was already in Mariupol, saying that he liked everything. And on February 24, he called and said that the war had started, asked if we were okay. He also asked to take his younger brother and go abroad, – says the soldier's mother Elena.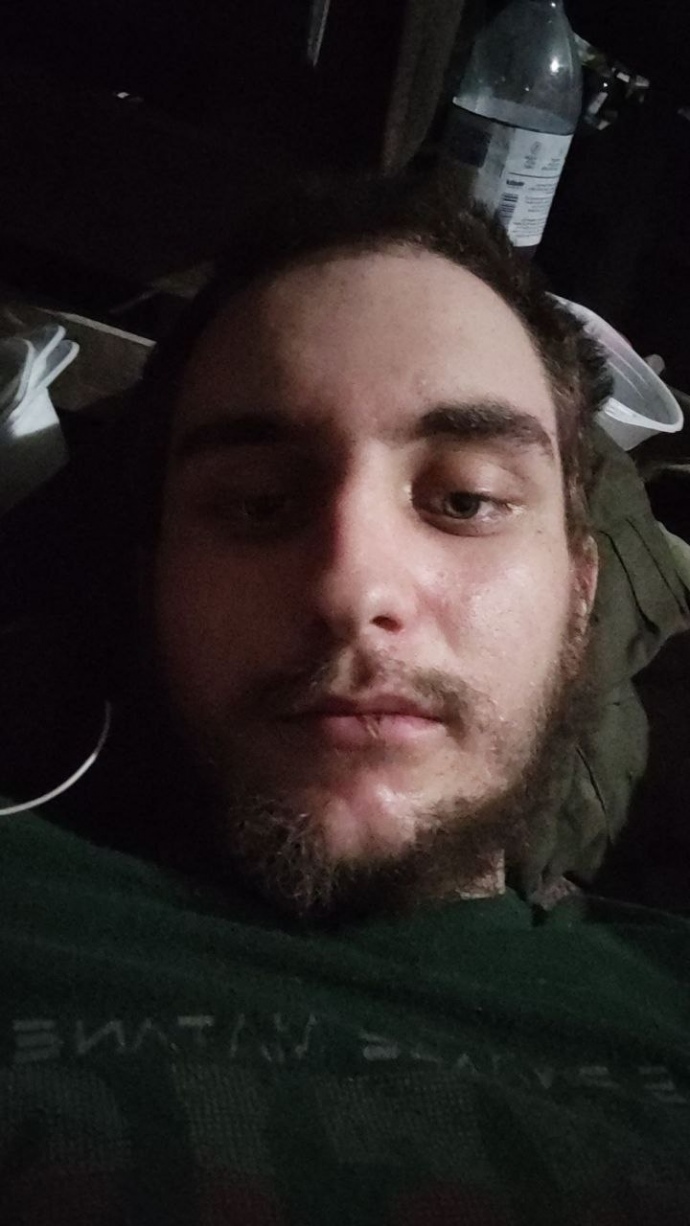 Then the connection with Igor disappeared. Elena wrote wherever she could and finally learned that her son was injured:
May 17 will be the month since he came to Azovstal. The sniper shot him in the leg, the bullet was not removed. No X-rays. Twice they got under debris in the bunker. He said that they now have two options: they will be taken prisoner or, God forbid, shot. I don't know where to appeal, who to ask to help save him…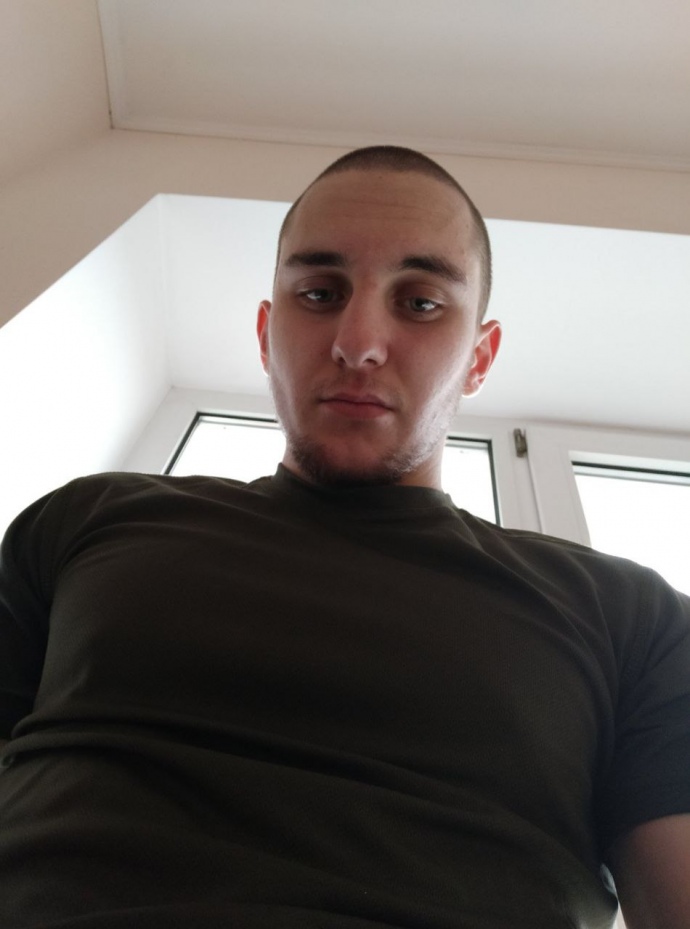 "He writes that he loves me more than life. And he said he was going into battle and did not know if he would return."
Mykola is 25 years old, he was born and raised in Mariupol.
He studied law, in the summer of 2022 he was to receive a master's degree.
His hobbies include history, politics and military affairs. Among the principles – honesty to himself, family and Ukraine.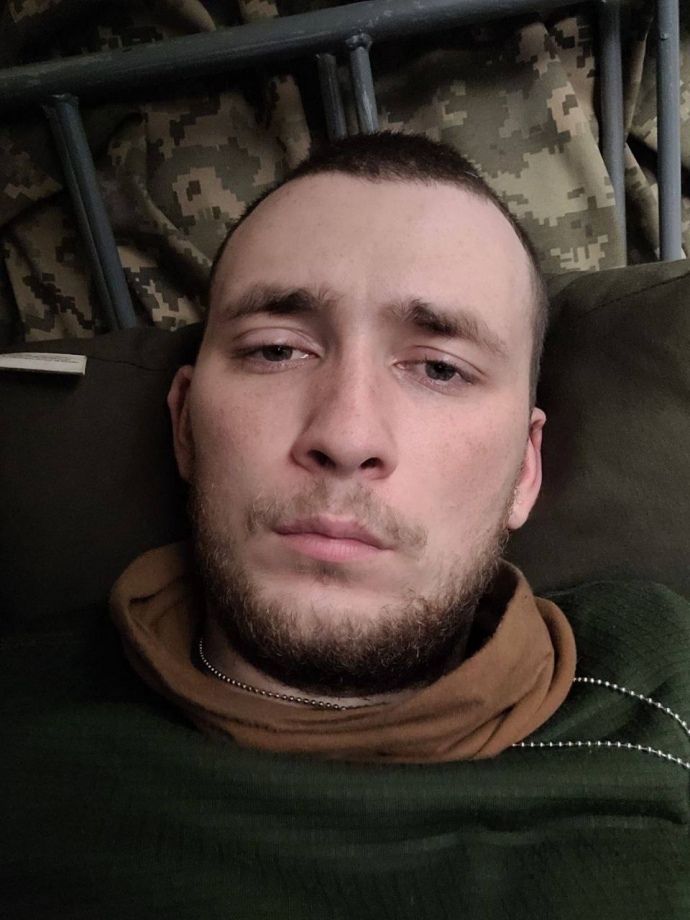 He dreamed of a strong family and how he would raise children in independent Ukraine. Because of this dream, he remained to defend his hometown and continues to defend Azovstal as part of Unit 3057 of the National Guard.
"Husband says that the situation in Mariupol is extremely difficult. He loses faith in help. He always says goodbye to me," – says his wife Maria. – "He writes that he loves me more than life. And he said that he was going into battle and did not know if he would return."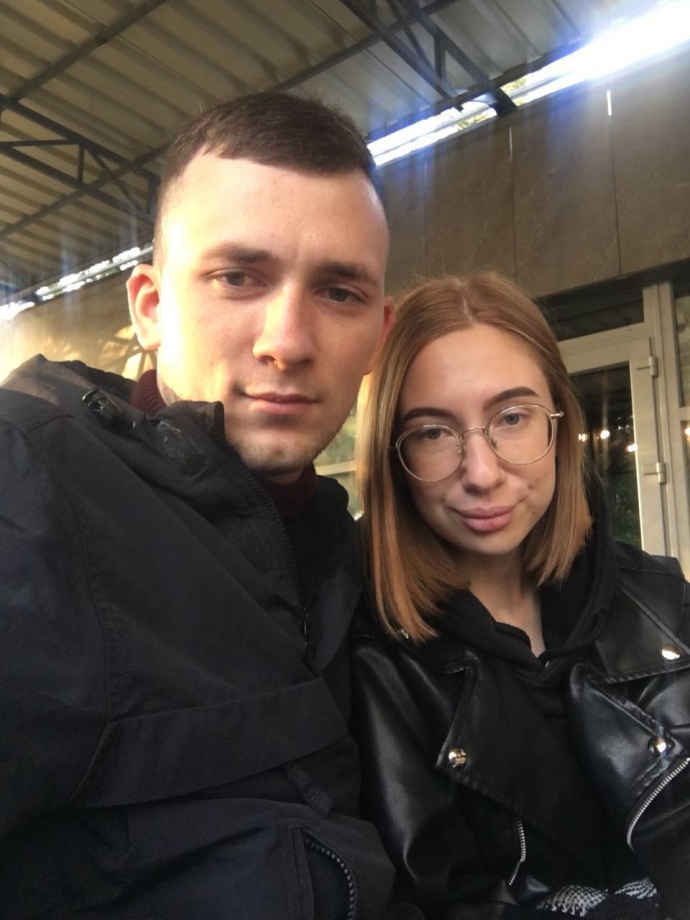 But Maria does not lose faith in salvation, because she is sure that her husband is a hero, and he must return alive:
He is the most honest person in my life, a kind, very caring man, the best son of his parents. Faithful, honest, smart, with the best sense of humor. He dreamed of children, he loves our cats very much. It is difficult for me to imagine a person better than my husband.
"He is ready to sacrifice his life for this land. But I'm not ready for that."
Artem Vyshnyak, a native of Brovary, studied economics at the Kyiv College of Communications.
Of all the disciplines, he loved the history of Ukraine the most. To protect and help those who need it – this is the principle on which the future warrior was educated and grew.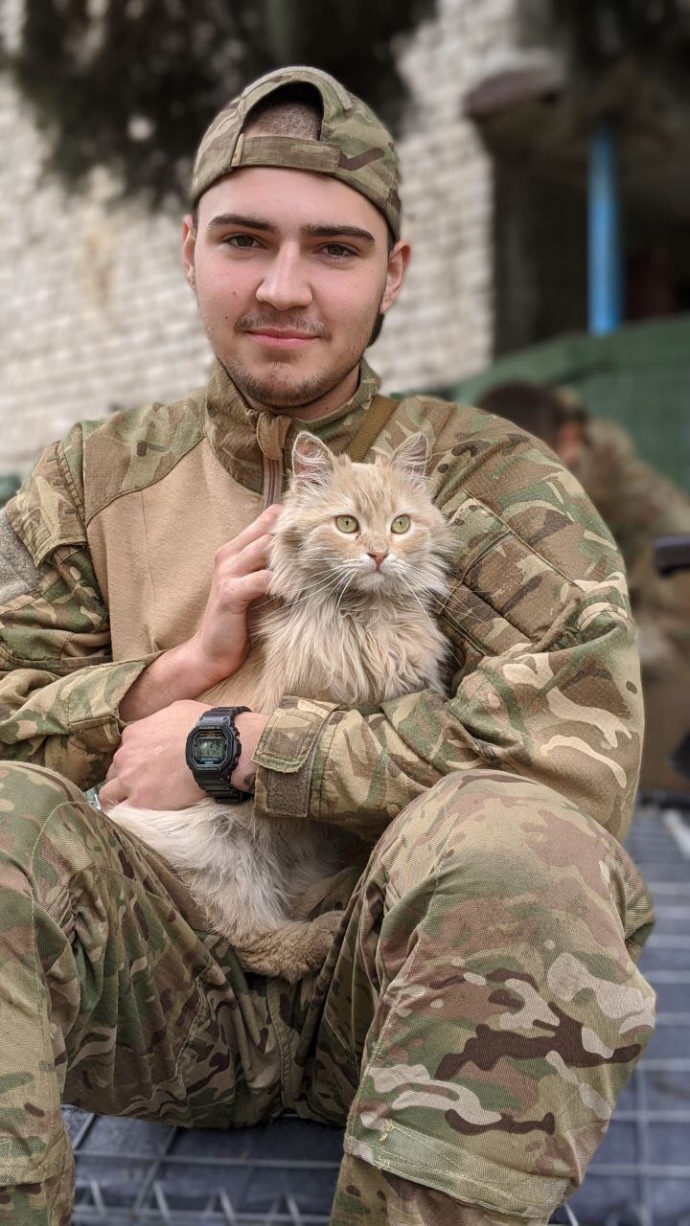 That's why he hasn't missed a single hungry cat or dog since childhood – everyone needs to be fed, hugged and rescued.
"He loves animals very much, he will always help if he sees that they are hungry, he will not eat himself, but he will feed them. He once saw a swift with a battered wing, called a taxi, took a bird and took it to the vet. He also always helped people if he saw that medical care was needed, knew exactly how to provide it and called an ambulance," – says Tatiana, his mother.
Artem doesn't tolerate injustice since childhood. Therefore, he actively followed the events of the Revolution of Dignity, engaged in public activities, while waiting for adulthood to join the ranks of the Azov Regiment and defend Ukraine.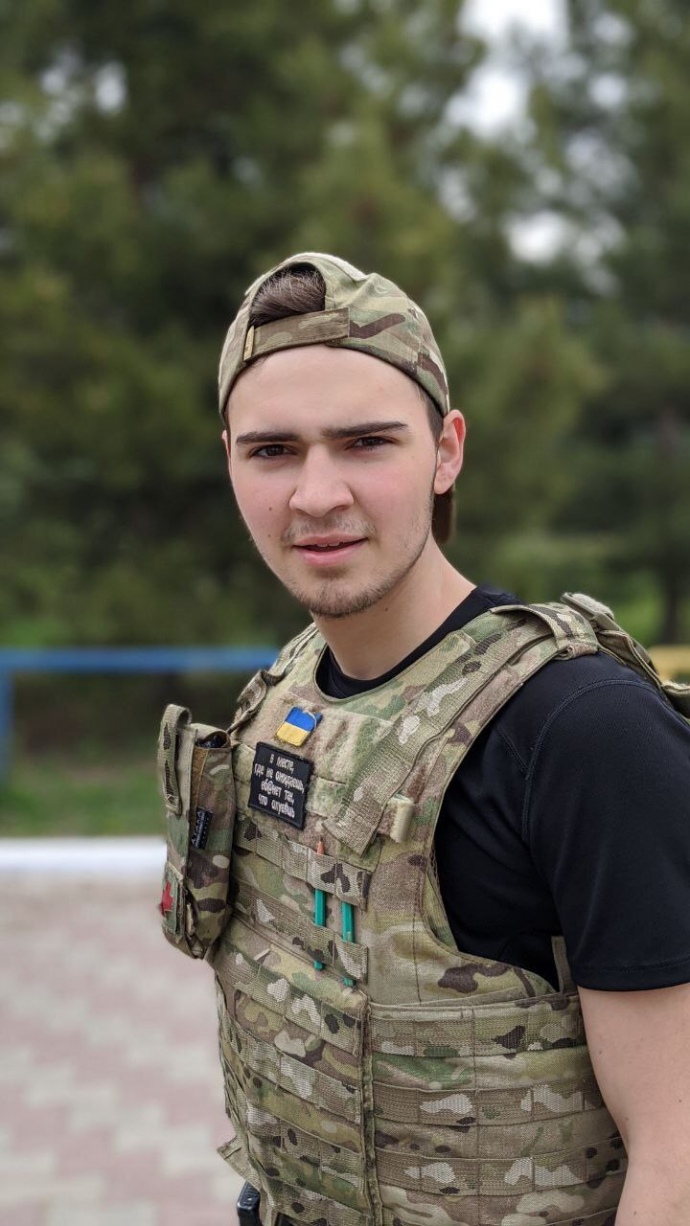 Today Artem is 21, and he is one of the "steel" warriors.
"He knew in 2014, as soon as he entered college, that he would join the Azov Regiment. He joined the regiment in September 2019, passed the KMB (courses of a young fighter) and received the dream chevron. That's how he became a soldier," – says Artem's mother Tatiana.
"My son is reluctant to talk about the war now. I can learn almost nothing from him. He knows I'm worried, so he doesn't say anything terrible. Son means everything to me. He says he is ready to die for this land. But I'm not ready for that!"
"In messenger we talk about plans for the future and how to name our child"
Maksym Nikulin is 31 years old. He was born in Dnipro, but has lived in Mariupol for the last 5 years.
He started a family there, was going to buy an apartment – the money was almost collected, but there was no time to buy housing.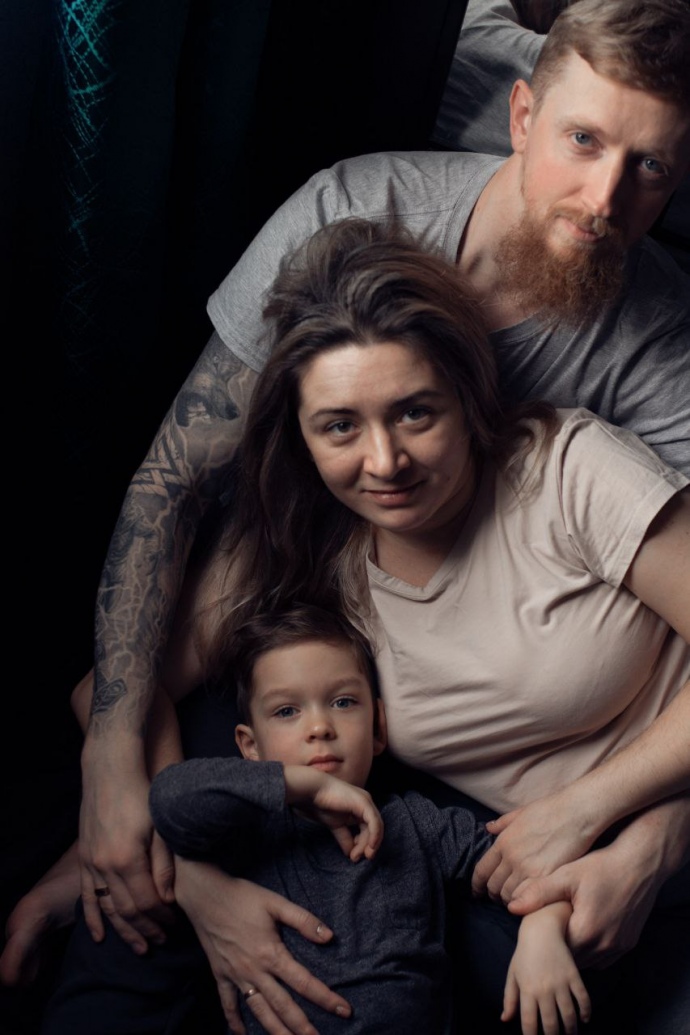 On February 24, when Russia launched a full-scale offensive, the man remained to defend the city from the occupiers.
Before the war, Maksym had an active civil position. Initially, along with other patriots, he was the "voice of the streets", taking part in actions against pro-Russian separatist structures. And then he began to defend Ukraine with weapons in his hands in the ranks of the Armed Forces.
After the announcement of the so-called "ceasefire" in the environmental zone, Maxim decided not to renew his contract with the Armed Forces and go to serve Ukraine in the Azov Regiment. There were legends about the training and preparation of the soldiers of this unit.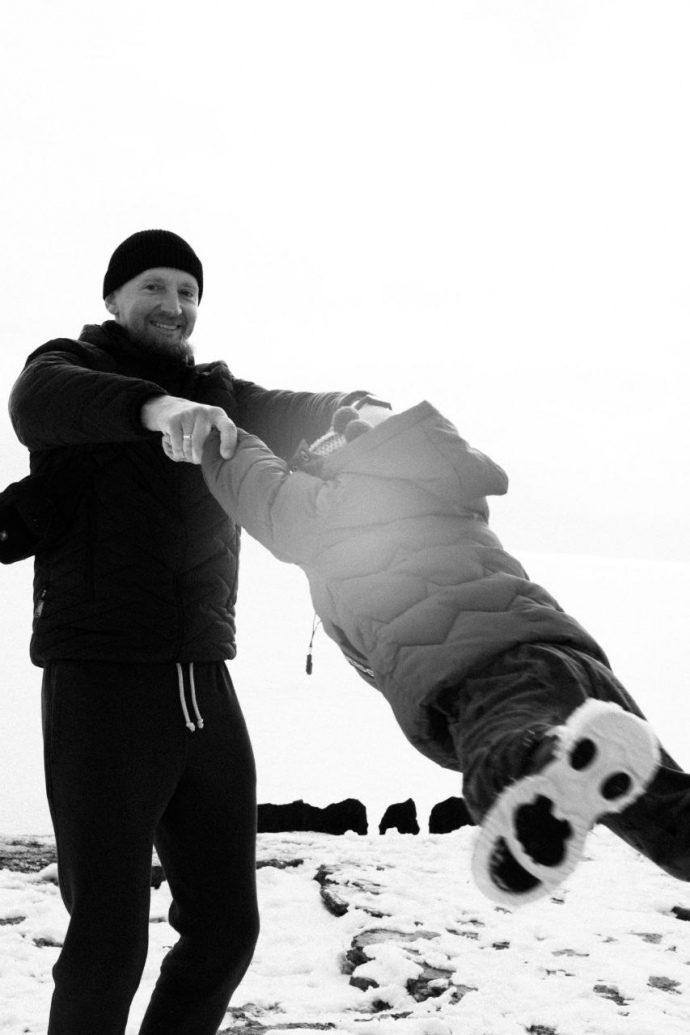 He was returning from Urzuf (where at that time there was one of the unit bases) physically tired, but happy, because he was doing what he dreamed of, and at a level he never dreamed of, – says his wife Elena.
He is somehow so lucky that neither then in anti-terrorist operation [2014-2022 war in Donbass], nor now in "Azovstal" he didn't have considerable wounds, at least both his hands on a place. He does not talk about the loss of his brothers, he only wrote that there are so many of them that he doesn't have moral resources to pay attention to it anymore.
But even in such conditions, Maksym and Elena make plans for the future and dream of what they will do after the victory.
During this messanging, we mostly talk about plans for the future. About how our son feels in a new city, how much we miss him and how to name my future child because I am pregnant. A separate topic – he lists all the dishes that I have to cook for him when he returns – there are usually all sorts of pastries and desserts.
"What could be stronger than the boy on Azovstal? Only the mother who gave birth to him and raised him, and the wife who stands side by side and inspires him to hold on."

His name is Bogdan, he is from Sumy, but in recent years he has lived in Mariupol.
For three years he is a fighter of the Azov Regiment. Prior to that, in 2014, he fought for Ukraine in the Marine Corps.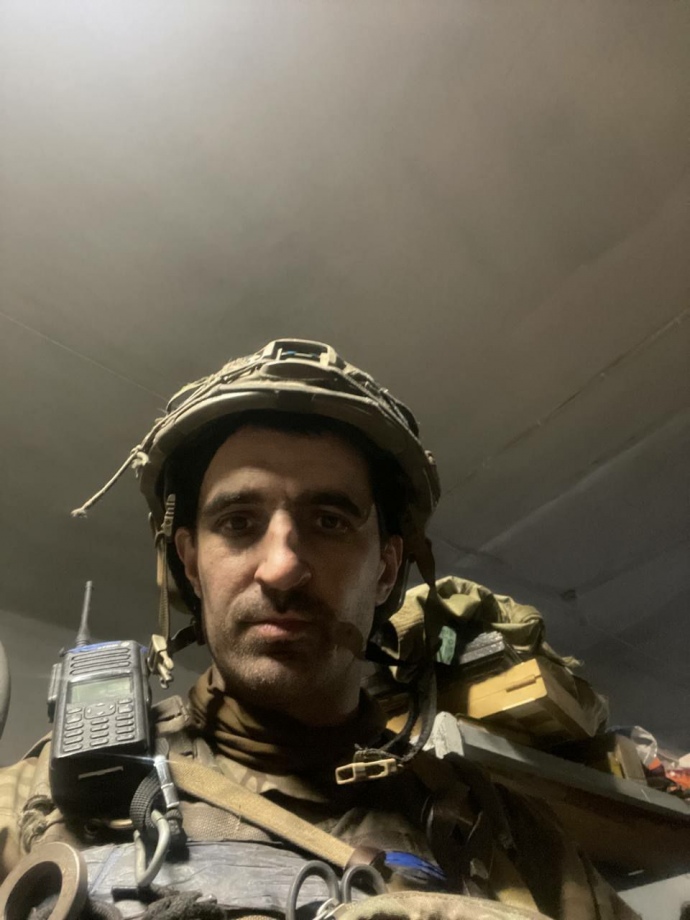 In civilian life he read many books, did weightlifting, studied foreign languages.
He and his wife Natalia met three years ago. She was looking for opportunities to help the military as a volunteer. And she found – Bohdan's first request was about the book: send the one you won't miss. Friendship at a distance, which grew into strong love.
He confessed to Natalie at Azovstal. Instead of holiday fireworks there were cluster bombs. Instead of "claps" from the departure of the cork from champagne – the artillery shelling.
"He is a man who always impresses me with his unordered actions. I helped him with foreign languages. He helped me – with weightlifting. Thanks to his support, I lost 25 kilograms. Thanks to him, I regained myself," – says his wife Natalia.
"On April 14, Bohdan had a birthday. He got in touch and wrote to me, "I love you more than life. Do you agree to marry me?" I replied that I agreed. We started preparing documents, and on April 17 we got married very quickly."
They write to each other every day and hope.
Bogdan calls the events at Azovstal the Apocalypse as it is. He writes that this is not a war, but murder and bullying.
They carry out the order to "fight to the last drop of blood", but with each passing day there is less and less of those drops.
Nevertheless, Natalia believes that she will still see her already lawful husband alive and give birth to a son:
"I would appeal him and to all the guys who are there now. They say that whoever is given more is asked more. Guys, you are given more by right. Therefore, we must pass these tests together. You are truly immortal already. You are steel, you are unbreakable. Hold on. And we will do everything to save you."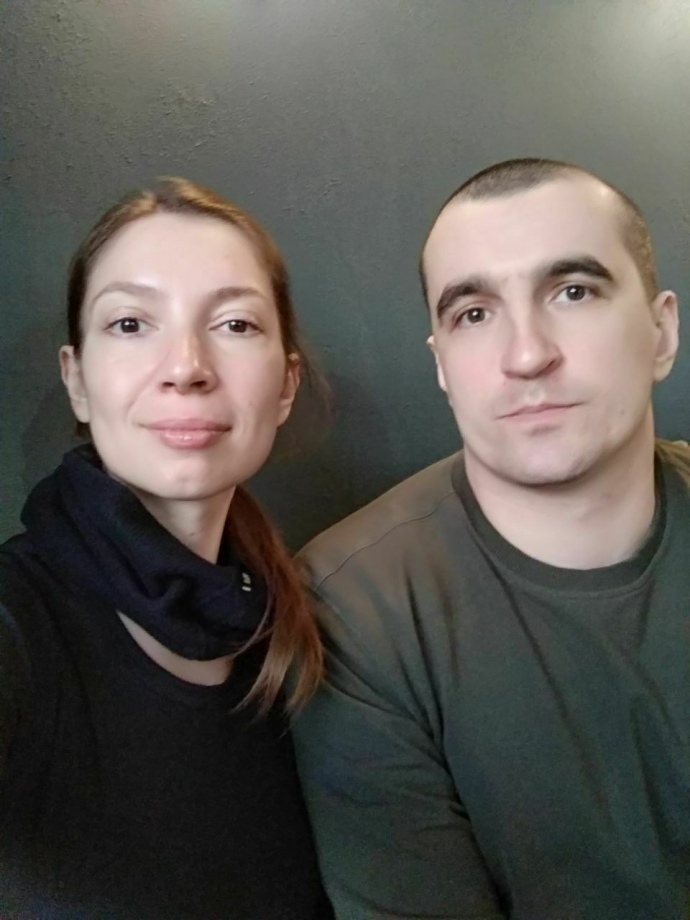 "What could be stronger than the guy at Azovstal? Only the mother who gave birth to him and raised him, and the wife who stands side by side and inspires him to hold on.
We are with you. We love you. We are waiting for you at home alive."
Source: Ukrainska Pravda