An 11-year-old boy from the village of Novgorodske in the Donetsk region was growing up when a Russian rocket hit Kramatorsk railway station. His twin sister and mother, who were on the platform at the time of the explosion, lost their legs. Natalia lost one leg, her daughter Yana – wtwo.
In early April, mother decided to take the children out of the shelling. The father of the children died. Stepfather went to war, and his sister called the family to his home in Yaremche, Ivano-Frankivsk region.
"While waiting for the train, Yana asked her mother for tea prepared by volunteers on the platform. Yaroslav stayed in the room to guard luggage," – that's what doctors say at St. Nicholas Children's Hospital of the First Medical Association of Lviv, where mother and daughter have been treated for several weeks.
When Yana and Natalia went outside, an explosion happened. At that time, there were up to 4,000 people at the station, who hoped to be evacuated from the region, where the situation began to worsen.
The missile killed 50 people, 5 of them children. Almost 100 wounded.
Beware, the following details and photos can be shocking.
Natalia, they say in the hospital, still can't forgive herself for that tea trip.
The woman did not understand when the explosion took place – at that moment, she admits, she did not hear anything at all. And when she opened her eyes, everything around was already covered in blood, people were lying everywhere.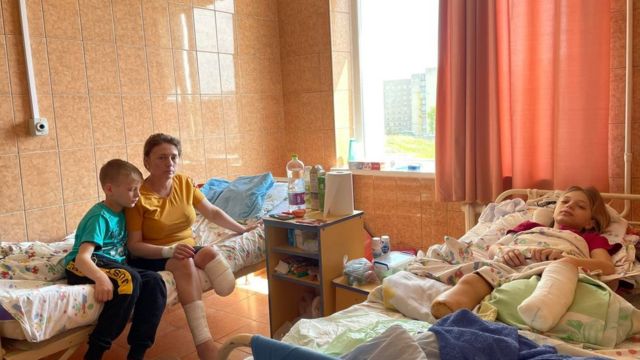 "I tried to get up, but how? I looked at my leg, I looked at Jana, and she doesn't have sneakers," said a woman from United for Ukraine.
When 11-year-old Yana came to her senses, her first wish was to run away and find her mother, the girl says. "But I couldn't get up. It was very painful – I looked at my legs and cried," the girl sighs heavily during the interview, sitting on her hospital bed.
The family has been receiving medical treatment in Lviv for several weeks now. Little Yaroslav became their reliable support.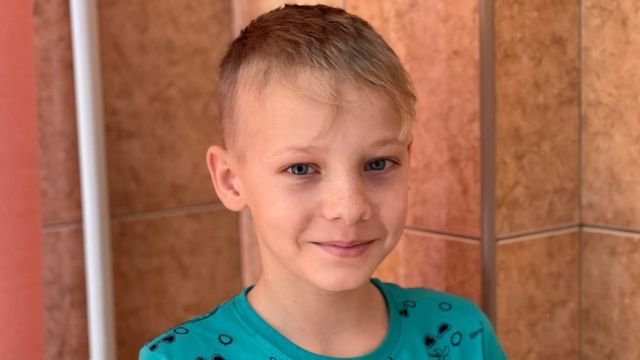 "He helps, brings things, calls a nurse, a nurse if necessary, goes to the store" – says Natalia about her son, who now lives with relatives in the same room.
The family will soon go to the United States for prosthetics and rehabilitation, the hospital said. However, Natalia does not know what will happen next and where they will return after treatment.
"My friend called and said that there were already six broken houses near them," the woman said. "Even if our house remains, but there will be they (Russians – Ed.), I will not go there. "
Part of Natalia's family still remains in the Donetsk region, where heavy fighting continues.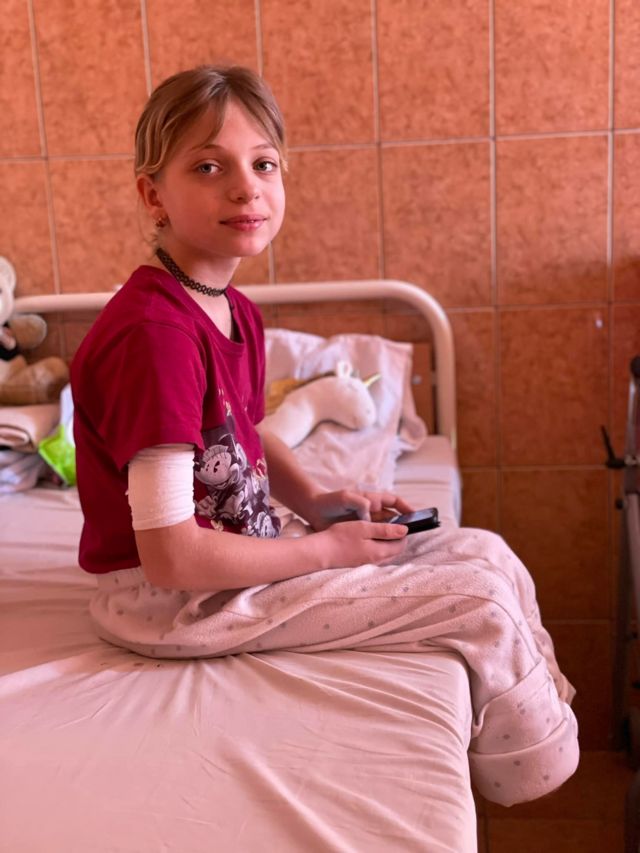 "I really want to meet my grandmother," 11-year-old Yana told volunteers.
The explosion at the train station in Kramatorsk shocked the world. However, Russia denies any involvement.
Russians stated that they don't use "Tochka U", which hit the station. However, experts and journalists note that Russia has previously used these missiles in both Ukraine and Syria.
Today, many volunteers and celebrities visit Natalia, Yana and Yaroslav, the hospital says. Lviv Mayor Andriy Sadovy also reacted to the tragedy in Natalia's family.
"There are hundreds of such stories," Sadovyi wrote. "But we have no right to translate them into statistics."
Source: BBC News Ukraine