Hearing how her best friend's children were drinking rainwater from puddles to survive the war in Ukraine is why Nataliia Roberts wants her in the UK.
Yuliia and her three daughters used to run out of their basement shelter in the besieged city of Mariupol after it'd rained as they were so thirsty.
It wasn't just the basics of water and food, there was no toilet, shower or electricity in their refuge from bombs.
Nataliia now wants her childhood friend with her in the sanctuary of Wales.
"We had a small bowl [of soup] for three kids once per day," explained Yuliia. "And one glass of water for three kids to clean themselves."
After her home was destroyed by Russian bombs, Yuliia and her daughters – aged 11, six and three – had to find sanctuary in a communal basement which offered some shelter but she barely had any food to feed the children.
"The kids were asking for food so much, that's why she tried to feed them at bed time, so they felt full before bed," said worried friend Nataliia, watching on from her home in north Wales.
"When it started to rain first of all they were able to drink from the puddle and that water was so, so, tasty. Then they found some pans to fill with water."
Yuliia eventually had to leave her children hiding as she went to look for fresh water.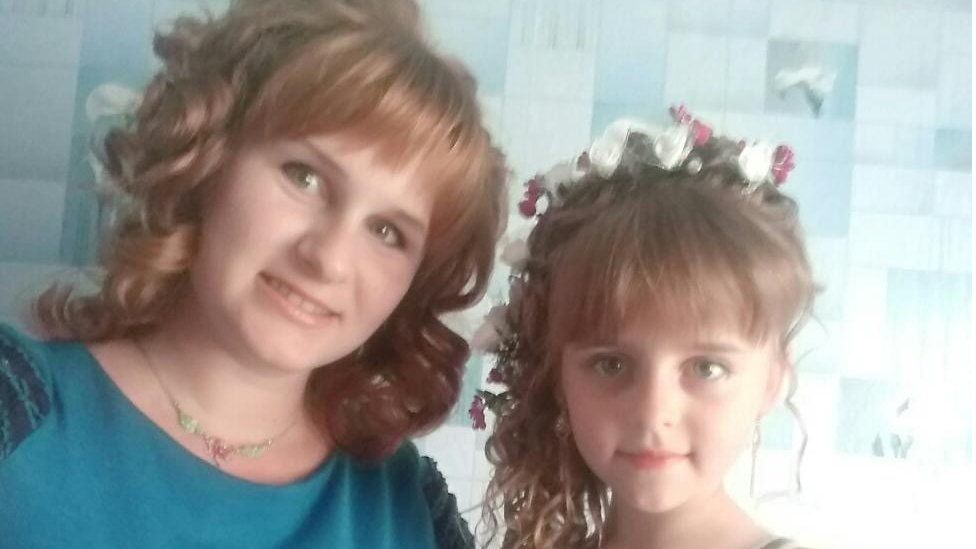 "There was a well three kilometres [two miles] away. I had to run there under gunfire, under bombs," Yuliia recalls in a video diary for the BBC Wales Investigates programme.
And when her middle daughter became unwell, there were no medicines.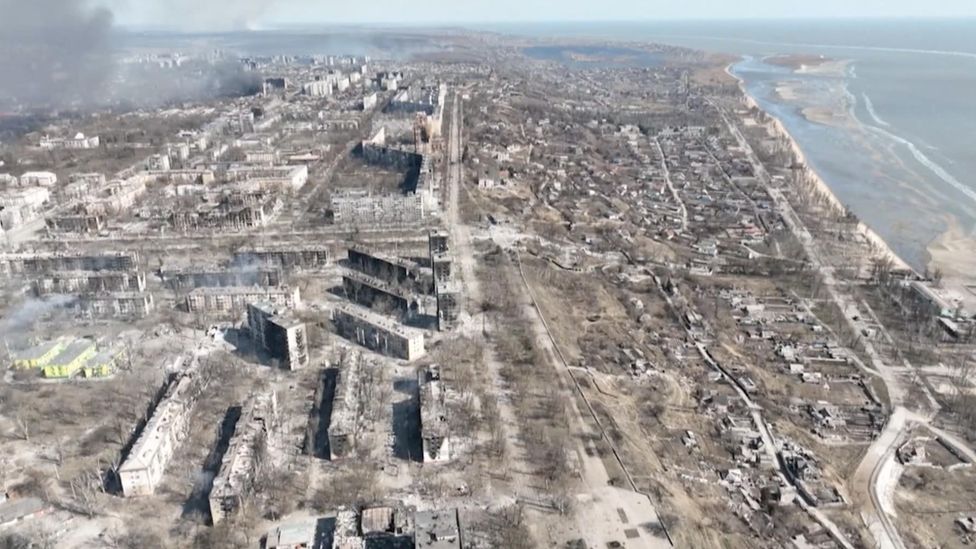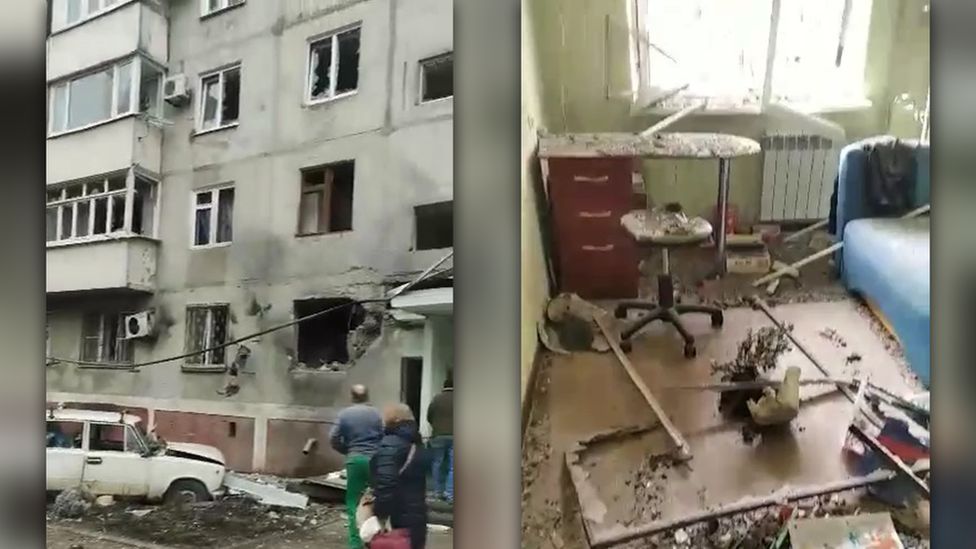 "I had money but I couldn't buy anything because there was nothing anywhere, everything was broken, everything was looted and destroyed," she said.
Yuliia and Nataliia, who moved from Ukraine to Wales to be with her husband Dewi five years ago, have been close friends since school and had always kept in touch – until war broke out in Ukraine in February.
For days, sometimes weeks, it wasn't safe for Yuliia to text or call her friend 2,000 miles away.
Nataliia had to make do with Yuliia's intermittent video diary updates from her underground bunker with her girls while her husband fought the Russians on the front line.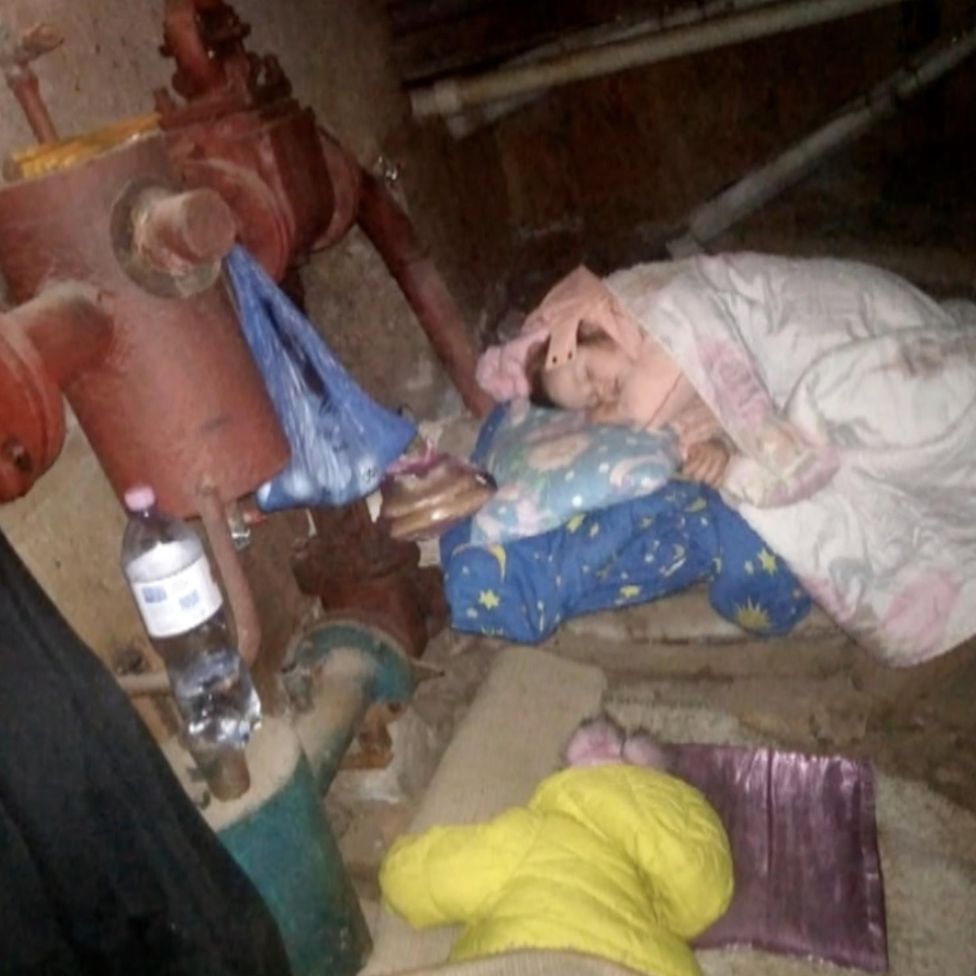 The 32-year-old accountant has managed to get her mum and stepdad out of eastern Ukraine when the situation began to escalate and Liudmyla and Sasha now live with Nataliia, husband Dewi, four-year-old Julia and Jacob, one, in the safety of Caernarfon.
Now Nataliia can't just look on as her friend struggles and is doing everything she can to help Yuliia and her young family become Ukrainian refugees in Wales.
Yuliia and her girls are among 11 million Ukrainians forced to flee their homes before they eventually escaped Mariupol, under fire – weeks before the start of the United Nations-led evacuation from the strategically significant city.
Source: BBC