The passage of a sanctioned cargo ship from Syria to a Russian port shows how Moscow is bringing equipment home again, reported by Bloomberg.
A merchant ship under US sanctions passed Turkey's Bosphorus Strait on its way from Syria to Russia late last month. European intelligence officials who tracked the Sparta II say it carried military vehicles to bolster President Vladimir Putin's war in Ukraine.
The ship's journey to the Black Sea port of Novorossiysk underlines the Kremlin's efforts to tap resources for the invasion that's now in its sixth month, as supply lines strain under the pressure of Europe's largest military campaign since World War II.
While Ukraine has received billions of dollars of weapons from the US and Europe to help defend itself, Russia must rely on its own resources to support frontline forces amid reports of extensive losses. Tens of thousands of Russian troops have been killed or wounded and thousands of armored vehicles destroyed, according to US estimates.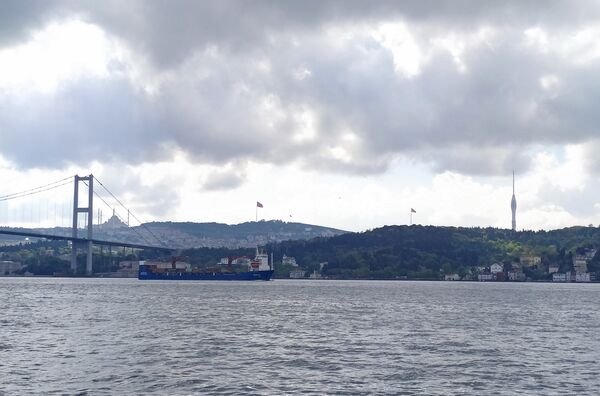 An official familiar with the matter said the US government believed Russia has been using merchant vessels to move military cargo to the Black Sea, echoing the European intelligence reports. The official asked not to be identified discussing confidential matters.
The Sparta II almost certainly brought military vehicles from Syria's Tartus port that's used by Russia, according to the intelligence officials and July 17-25 satellite imagery seen by Bloomberg. They said the exact nature of the vehicles was unclear. The ship was seen in Syria with vehicles in its hold, spotted crossing the Bosphorus Strait and later identified in Novorossiysk with at least 11 vehicles it was likely offloading.
Maritime tracking data show the ship owned by a company the US sanctioned in May that's controlled by the Russian Defense Ministry made the journey on those dates, apparently unhindered by NATO member Turkey.